AWLC LE MODEL
Meet Your New AWL Work and Leisure Canopy
AWLC LE MODEL
Meet Your New AWL Work and Leisure Canopy
Here's what you can expect from our LE model ute canopies
AWLC has solved height issues for companies that work in confined spaces, such as undercover car parks. The LE Canopy is only 850mm high and is designed this way to match the height of your vehicle's cabin.
To learn more about our canopies, accessories, and fit-outs, contact AWL Canopies at our Gold Coast office during our business hours Monday to Thursday between 8:00am and 4:00pm and 7:30am and 3:00pm on Friday.
More free inclusions, features and benefits than any other canopy trade service body
New Standard inclusions are...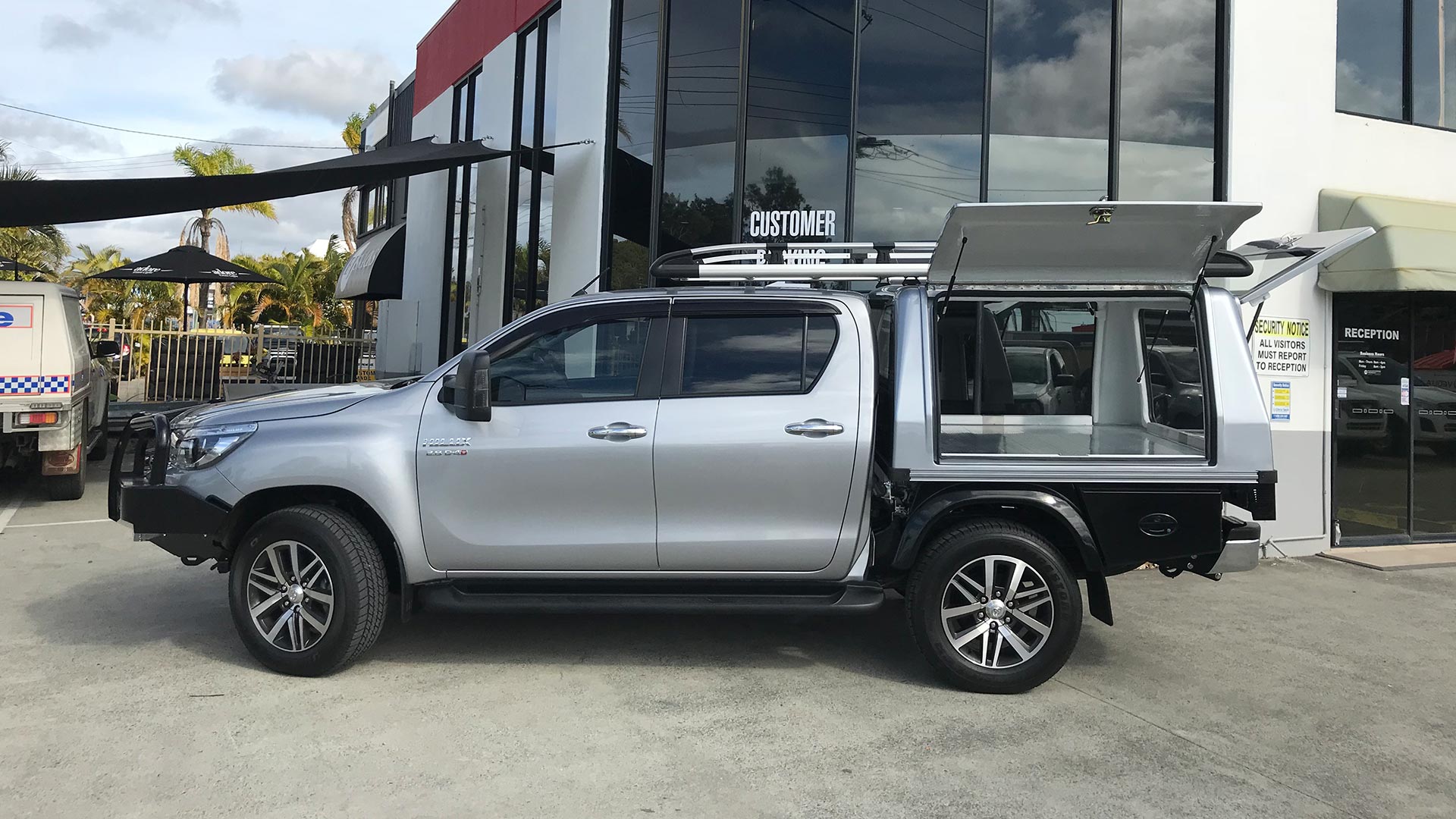 Full length Stainless Steel Door Hinge with Vinyl seal providing maximum weather Protection between Main Body and Door Assembly when opened!
Lift up Doors with Central Locking Slam lock Door Handle connected to Vehicle Door Locking for Vehicle Security!
Door Warning Alarm System fitted to Doors alerts Driver when door is left opened when Vehicle ignition switch is turned on!
3 Years Structural Warranty on Service Body . 1 Year on Door Locks and Door Gas Stays. All parts are Stainless Steel and Aluminium for long service support to Customer!
Rear Slam Lock Underbody Drawer –Fully sealed to protect tools and parts. Very accessible and can be utilized as a work bench / station area. Can be wired to service body Door Open Alarm buzzer fitted in Vehicle Cab dashboard.
Service Body Lighting - 1 x LED Strip Light underside of each door. LED Light center of Internal roof, accessible / switched from both sides of body!
Solid Canopy – (windows are optional)
All doors open with two gas stays
Hinges are full stainless-steel piano type and waterproof
Locks are stainless steel with Drop T handles
LED Stop Light to rear door
Built-In support bars for roof rack system
Standard Two door, with a 3-door option available
Single Cab – 2425mm (length) x 1780mm (width)
Tray Deck Floor to Ceiling
Perfect For Work or leisure
What separates our canopies from the rest?
Built to last - Easily accessible - Great storage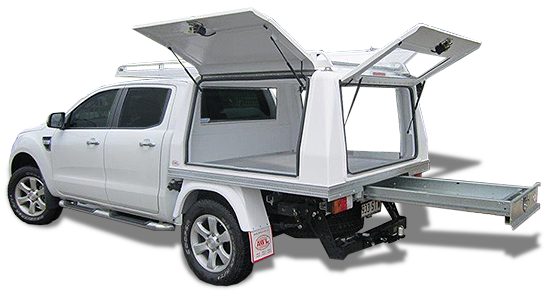 YOU MAY ALSO BE INTERESTED IN...